Welcome to Blockchain Advisors LLC! We are a team of experienced business consultants, including Certified Public Accountants and Technology Professionals, dedicated to empowering businesses to utilize crypto to increase market share and prepare for the future. With over a hundred years of combined experience in accounting, ERP, and technology, our team brings unparalleled expertise to every project. We have been actively involved in the crypto industry since 2017, and have a deep understanding of the rapidly evolving landscape of blockchain technology. Our stellar business reputation is a testament to our commitment to providing excellent service and innovative solutions to our clients. Learn more about our team and how we can help your business thrive in the fast-paced world of crypto and blockchain technology.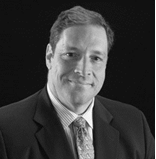 Chris Carrigee, PE, CPA / President
Chris graduated from Louisiana State University in 1990 with a degree in Electrical Engineering and subsequently obtained both Professional Engineering and CPA licenses. Following a stint in Consulting Engineering and Business Development for a high-tech company Chris founded Advanced Business Systems, LLC (ABS) in 1999, as majority owner, to represent the award-winning Navision ERP software. ABS opened offices in Austin, Nashville and New Orleans and served an international customer base.

ABS was awarded both Microsoft President's club and Inner Circle honors and was the first company in the world to implement the Dynamics Business Central product. Chris initiated a continuous improvement program in all business functions to improve customer service and drove ABS to profitability far above industry norms until ABS' eventual acquisition by Stoneridge Software in February of 2020.

Chris has been involved with Blockchain and Crypto Currencies since 2017 and is AICPA certified on Blockchain and Blockchain Council certified as both a Blockchain Expert as well as a DAO Expert. He has served previously on the Louisiana CPA Society Technology Committee and has contributed articles to various technology publications. On his down time, Chris enjoys spending time in the outdoors with his four children.



Eric Lambiase / Chairman of the Board
Eric Lambiase is Co-Founder and Chairman of the Board of Blockchain Advisors, LLC. Mr. Lambiase earned a BA in Production and Operations Management from the University of North Texas.

Mr. Lambiase has been a user, implementer, architect, and salesperson of Supply Chain Integration and Automation solutions for the past 32 years. He has worked in various corporate positions ranging from startups to large multinational organizations.

Mr. Lambiase has a patent for CallerID / Screenpop, a technology solution for displaying call information in a non-intrusive manner. Mr. Lambiase has managed large marketing and sales teams and has Income Statement responsibility for revenue generation.

Mr. Lambiase has been involved in Crypto and Blockchain technology since 2017. When not working he enjoys fitness and family time.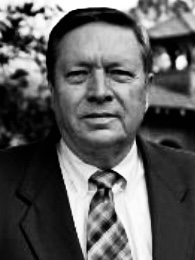 Henry Carrigee, CPA / Chief Financial Officer
A native New Orleanian and currently a resident of Mandeville, Louisiana Henry graduated from LSUNO with a Bachelor of Accounting in 1966. Henry is a Certified Public Accountant and has been the managing partner of the firm of Carrigee Moore Levy & Flynn, LLP since its inception in 1998.

Henry Carrigee, CPA / Chief Financial OfficerHenry Carrigee, CPA / Chief Financial Officer Heavily experienced in auditing, tax and compilation he has always been a fast adopter of technology and co-founded Advanced Business Systems in 1999 to sell, implement and support the award-winning Navision ERP system. After 21 successful years, which included attaining Microsoft Presidents Club and Inner Circle honors Henry assisted in the successful sale of Advanced Business Systems in 2020.

Henry first started receiving training in Blockchain Technology in 2018. Henry is very active with St. Joseph Seminary College activities. He formerly directed a unique program called Pennies for Bread and the Abbey, a program to feed the hungry operated by the Benedictine monks of St. Joseph Abbey. Throughout his life, Henry has been involved with the Boy Scouts of America. Henry and his wife Janet have four children and seventeen grandchildren.
Mark Frosch, PE / Chief Operating Officer
Mark graduated from the University of New Orleans in 1989 with a degree in Electrical Engineering and subsequently obtained his Professional Engineering licenses. Following working in Consulting Engineering and for other major corporations in highly technical roles such as design engineer, specialist, technical sales, and marketing leader, Mark co-founded Vector Technologies, LLC in 2001, to design and implement complex control systems for various industrial and commercial markets.

Mark has been involved with Blockchain and Crypto Currencies since 2019. On his down time, Mark enjoys spending time exercising, working on cars, video games, and spending time with his wife and family.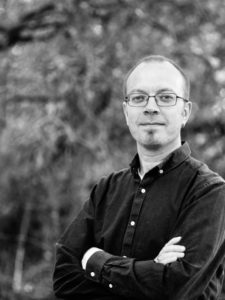 Valdemar M. Gameiro/ Chief Technology Officer
Val graduated from the University of Portsmouth (UK) in 1994 with a degree in Computer Science. Val has worked in a variety of technical and business roles including Systems Administrator, Technical Support, and Systems Developer and Implementer.

Val worked in the Dynamics NAV/Business Central space since 2001, working with end users from the CEO down to the accounting clerk, customer service/warehouse clerk, to train, support or customize their workflows. Val has presented at the NAVUG/BCUG conference, has given seminars and recorded YouTube tutorials, and has worked with customers all over the world.

Val speaks 4 languages (Portuguese, English, Spanish and French) and has been developing software since 1987.

Val has certifications in blockchain development and has been involved in the space since Bitcoin was at $1000 (2017) and has been counseling people on crypto adoption since. Val lives with his wife and 4 pets on a small country farm where he enjoys the peace and quiet.